Accompanying Valentino Beauty on its Instagram communication was an opportunity to set the foundations of the brand from the outset under the eyes of Pierpaolo Piccioli – Creative Director of Maison Valentino.
Between sounds, voices and imagery, we crafted an immersive experience for the launch of Valentino Beauty.
The Instagram account invites everyone to define and re-define beauty through the vibrant plurality of Valentino voices – elevating the brand as truly modern, inclusive, universal.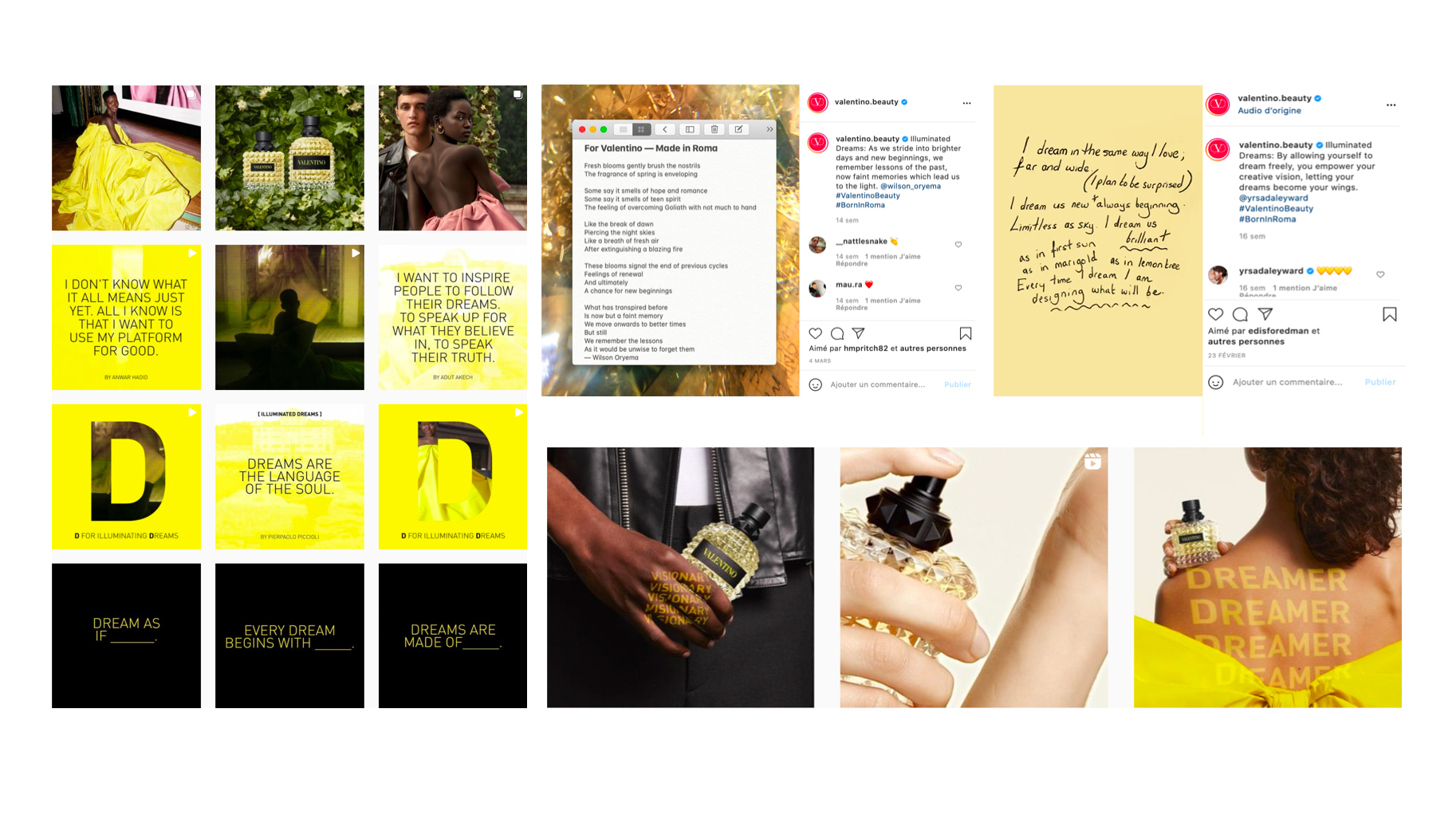 Valentino Beauty Instagram is now a destination to explore the culture of contrast, to capture the zeitgeist and inspire people with multiple layers of visions, aesthetics, and experiences.
Discover other brands