In 2021, Valentino Beauty launched its very first makeup range with a bold, emotional and inclusive campaign.
It tells the passionate story between a prestigious brand and 16 unique talents, from an array of different backgrounds, who express their feelings and showcase their distinct personalities through make-up, without any filter. The beauty campaign was shot by Pierpaolo Piccioli – the Maison Valentino's Creative Director.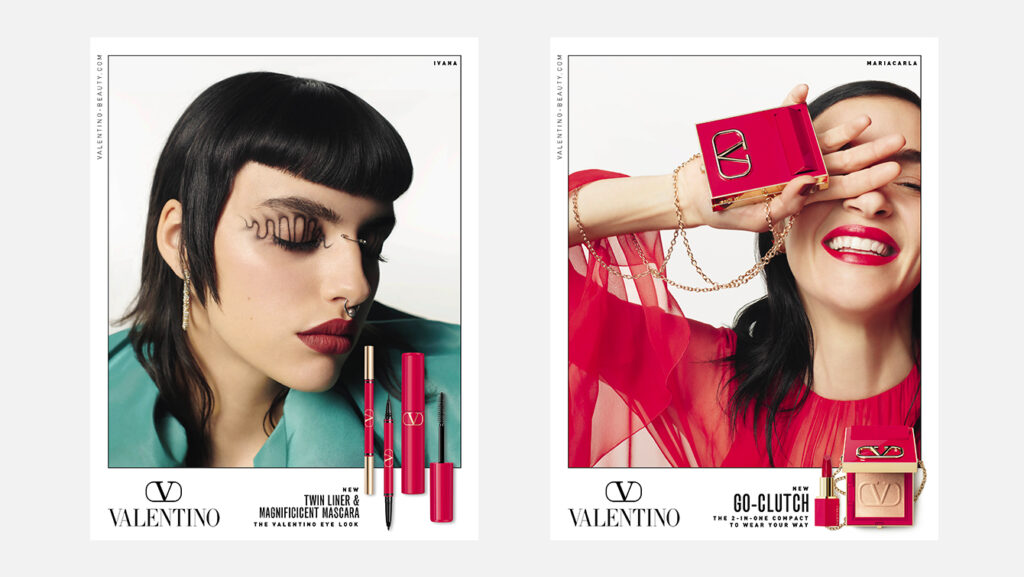 The versatility of each product – multi-use and multi-finish – speaks to the freedom of expression and individuality that lies at the core of the brand. In line with Valentino's commitment to responsible consumption, lipsticks and compacts are fully refillable.
Couture makeup begins with you is redefining beauty for a new generation: individuality is celebrated and the face becomes a canvas for self-expression and experimentation.
Couture Makeup Launch Orchestration
During the teasing phase, followers were encouraged to share their emotions through a series of questions and polls in stories.
On the grid, closeups and voices of the 16 eclectic talents evoke intimacy and diversity, building the values and the narration of Valentino's Beauty range ahead of the launch, through all the nuances and emotions of the models.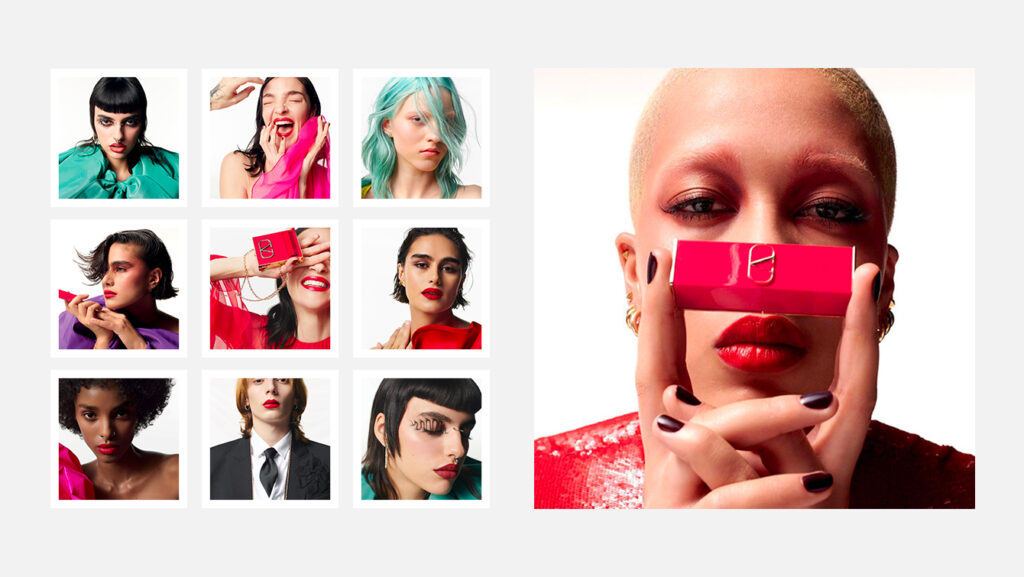 The launch itself has been orchestrated around authentic and sensorial content: each individual wears the makeup to reflect his/her personality and tells a different story to embody the concept of "Create your own beauty dream". Each product's application becomes even more daring and personal: it doesn't explain the process itself, but tells the uniqueness of its wearer.
In backstage testimonials, Valentino Beauty muses candidly share their personal take on beauty with Raoul Alejandre, Valentino Beauty makeup artist, who shares his vision of beauty and how he takes inspiration from people's personalities to create makeup looks.
To celebrate the launch of the line, a live masterclass took place on June 22nd, co-hosted by Raoul Alejandre and Christen Dominique.
Discover other brands